ABOUT US - HARMONT & BLAINE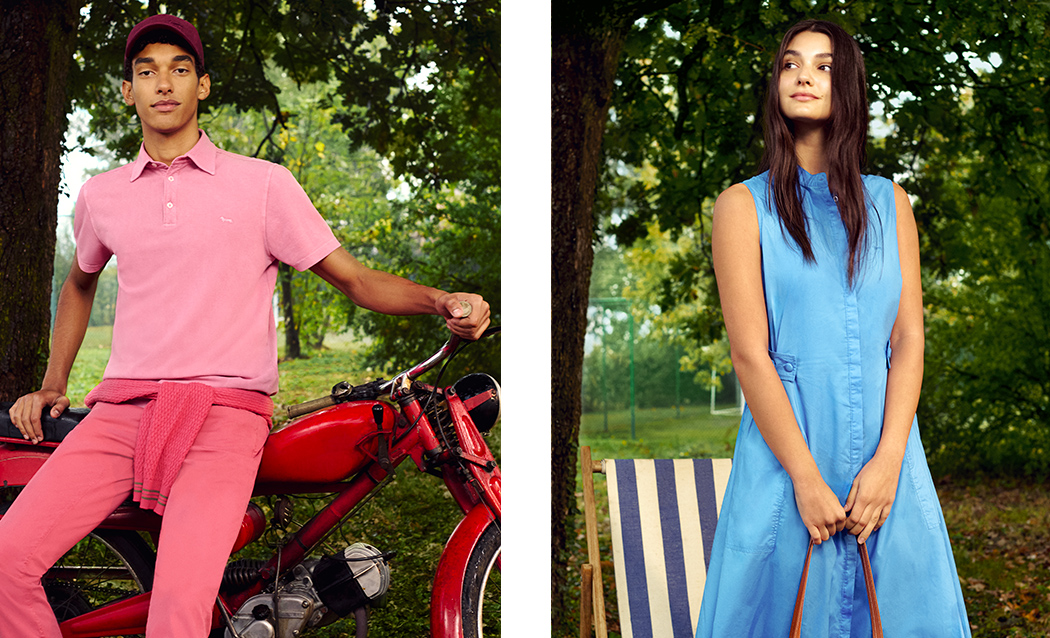 Harmont & Blaine is an Italian company known for its renowned Dachshund mascot, which makes and distributes high-end, smart-casual clothing for the premium segment of the market. With more than 600 direct employees and more than 1000 indirect ones, Harmont & Blaine S.p.A. has its head office in Naples.
The brand is widely recognized in Italy and abroad for its flair in capturing the Mediterranean lifestyle in its wares, with collections characterised by outstanding quality and the constant pursuit of colours, styles and new materials that meet the needs of increasingly attentive and demanding consumers worldwide. Over time, the brand has strengthened its philosophy, which is reflected in the 'feel-good everyday style' statement, and thus becoming the benchmark for those who embrace a positive lifestyle, and opt for relaxed yet original looks.
Harmont & Blaine's retail network includes 81 single-brand stores, 469 multi-brand boutiques and 75 department stores with corners and shop-in-shops in 46 countries worldwide. In July 2022, Clessidra Private Equity SGR sold a 40% stake in Harmont & Blaine to Bassotto 2.0, an investment vehicle set up and led by Riccardo Bruno.